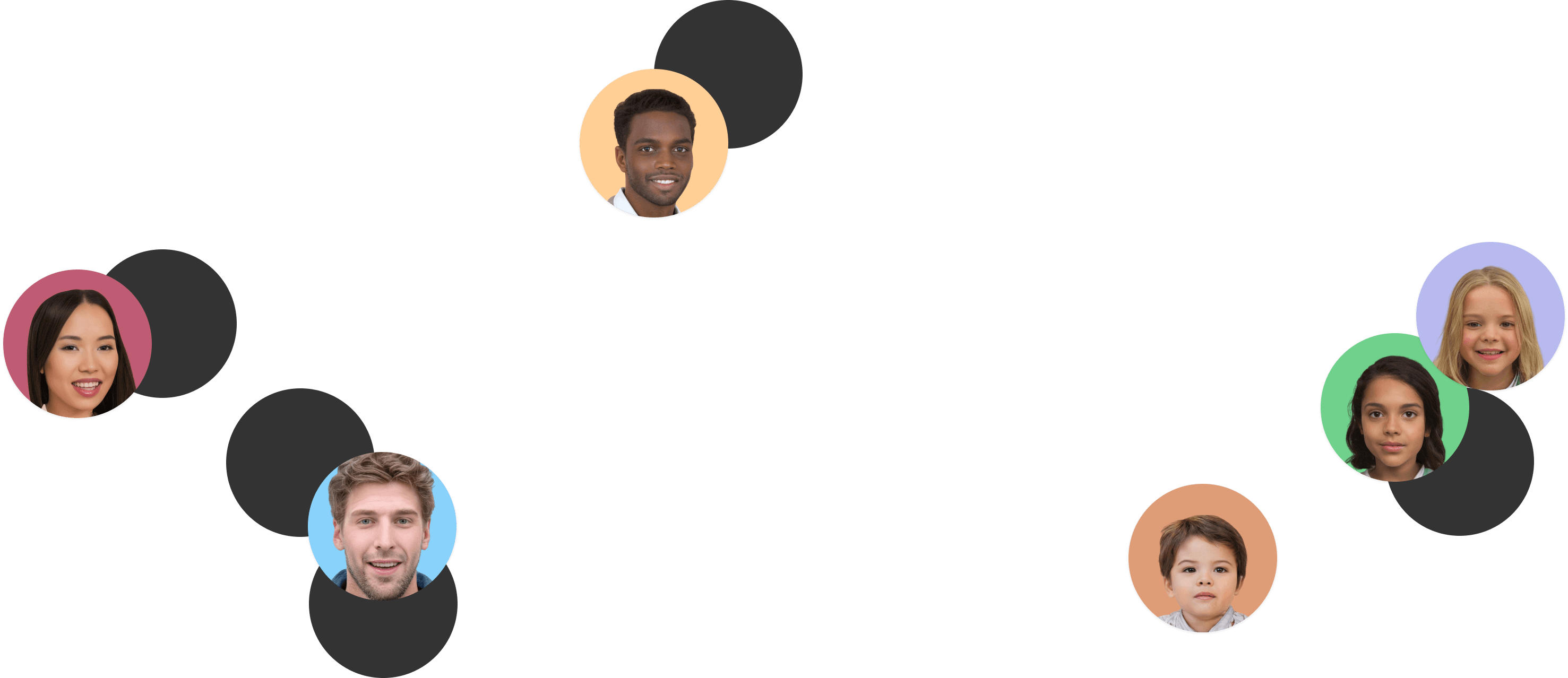 Integrate Generated Photos without citation
API, Bulk Downloads, and Exclusive-use
Generated Photos are versatile images that can be safely used
across your projects — from mockups to production. We offer
many licensing option to fit your unique needs.
Our high-resolution images can be used anywhere, but are exceptionally suited for use when real images are slow to find or difficult to license.

Example subject areas include medical advertisements, criminal proceedings, apps, or redistributed software.
And so many more
Templates
Social media
Software documentation
Embarassing situations
Medical documentation
Criminal discussions
Education
Personas
Exceptional quality starts with the dataset
We operate a professional studio that has taken and processed over 30,000 images. This is a crucial step to ensure our inputs are fully model released and safe for use as training data in AI systems.
Photographing models in a controlled environment also gives our headshots unparalleled consistency and usability.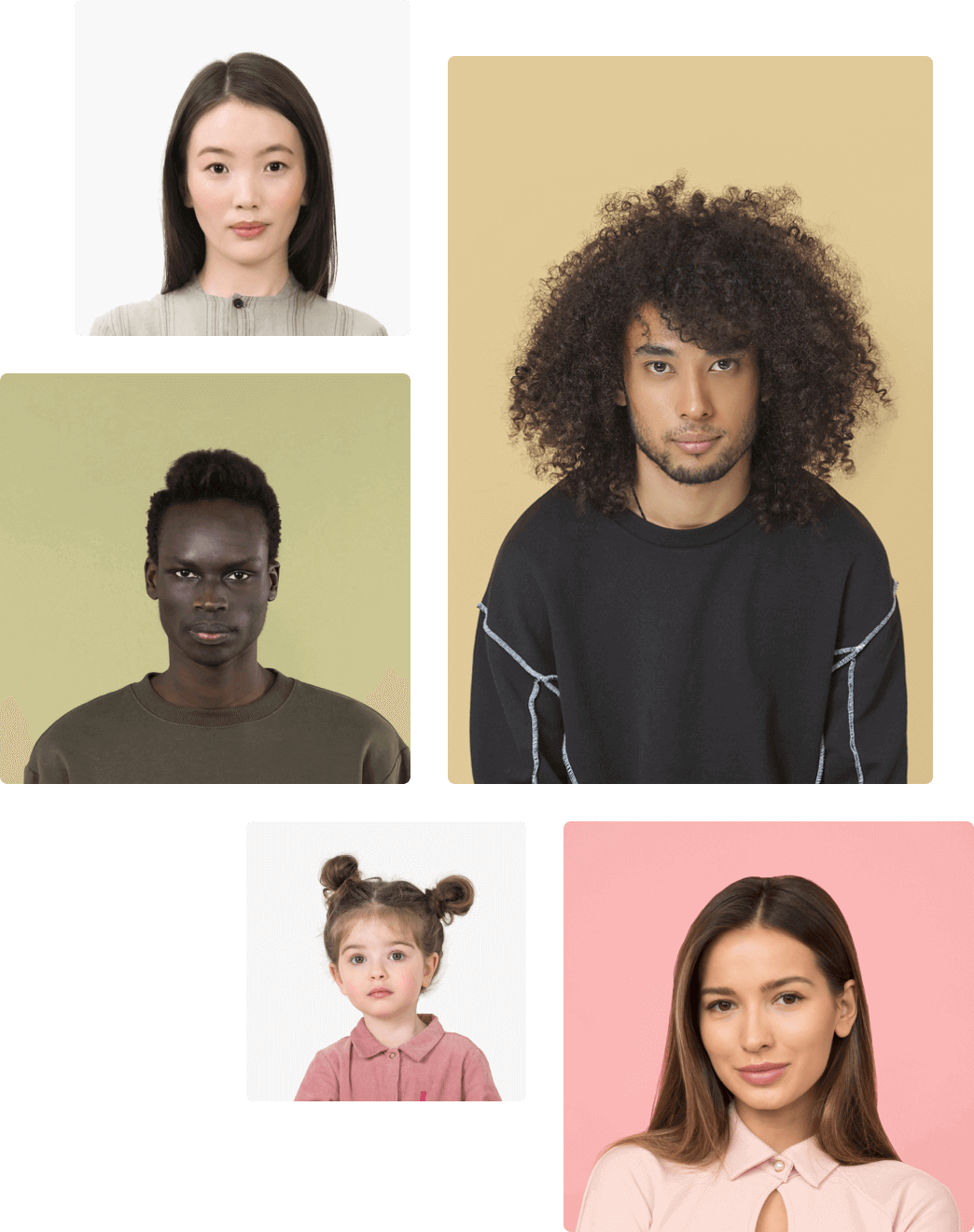 Pricing
Our headshots are made available for free as individual downloads with link attribution required. If you plan to use our images in a business application it is recommended that you do so via our API services.
We currently offer a large, always-improving set of diverse headshots with additional capabilities in developement for future release.
API
Add Generated Photos to your project dynamically via our REST API. Starting at $0.03/call,
view pricing.
Bulk download
Only need to access our media once? We built a bulk download service due to demand.